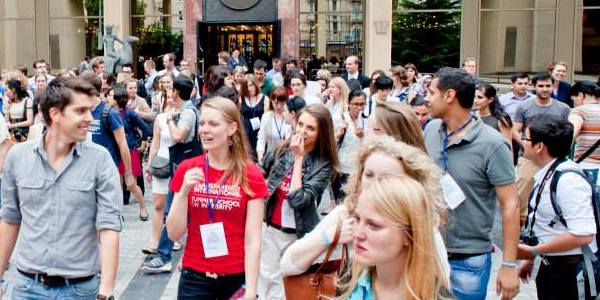 Every four years the capacities of Guatemala's public institutions get weakened due to the pervasive firing of civil servants. New staffers, unprepared for the job and most of them lacking any knowledge about their new workplace, are hired in a way that leads to other forms of corruption and to state collapse. At Plaza Pública, we aim to map both public sector employees that have been hired after the past 2011 elections by approximately 60 institutions and the then-candidates of the competing political parties. Our goal is to discover if there are any connections between both databases and, if so, to establish the extent to which patronage is decisive in public sector hiring.
Plaza Pública, a digital newspaper that was founded in Guatemala in 2011, is specializing in politics in the broad sense, and has particular interest the lawful and unlawful relationships between politicians, the state, the corporate sector and the civil society. We have conducted extensive research on clientelism, patrimonialism and corporatism in the use of public funds. Mapping patronage is thus a natural extension of our work.
Activities
We use four steps to reach our objective:
1. Building databases of public sector employees since 2011 elections;
2. Building databases of political parties candidates for elected positions in the past elections;
3. Analyzing and matching the information;
4. Exposing the findings in Plaza Pública's articles and news stories.
Thus, we will provide a more systematic account of the extent of patronage and show that a reform, which has been postponed over and over again, is urgent and inevitable.
Game Changing Factor
Our project attempts to initiate a discussion on how the civil service works and more particularly how civil servants are chosen. We hope to do that through a journalistic investigation that reveals whether the patronage is systemic. This project (its methods and its scope) is surely unprecedented in Guatemala, and we are also unaware of anything similar elsewhere.
Why I fight Corruption
During the eight years I have worked as a journalist in Guatemala, I have clearly noticed and experienced the effects of corruption not only in state services to the people, but in the whole system. When corruption is systematic the legal and cultural institutions regulate politics and economy in a way that excludes most of population from achieving living standards beyond survival. Patronage in public sector jobs is widely considered  to be pervasive, and it is deemed one of the main reasons why the state does not fulfill its constitutional objectives regarding citizen rights. So it is one of the problems to be urgently tackled. No one, though, has yet tried to map it in a more systematic and comprehensive fashion. I feel that it could be done by implementing a database research using the Free Information Act and the new computer tools that are being developed by our team at Plaza Pública. If this succeeded, it could give the citizens a more comprehensive understanding of the extent of patronage and the tools for discussing reforms.
Enrique Naveda attended Transparency International Integrity School in 2013.