Since 2010, we have welcomed more than 900 participants from around 110 countries worldwide.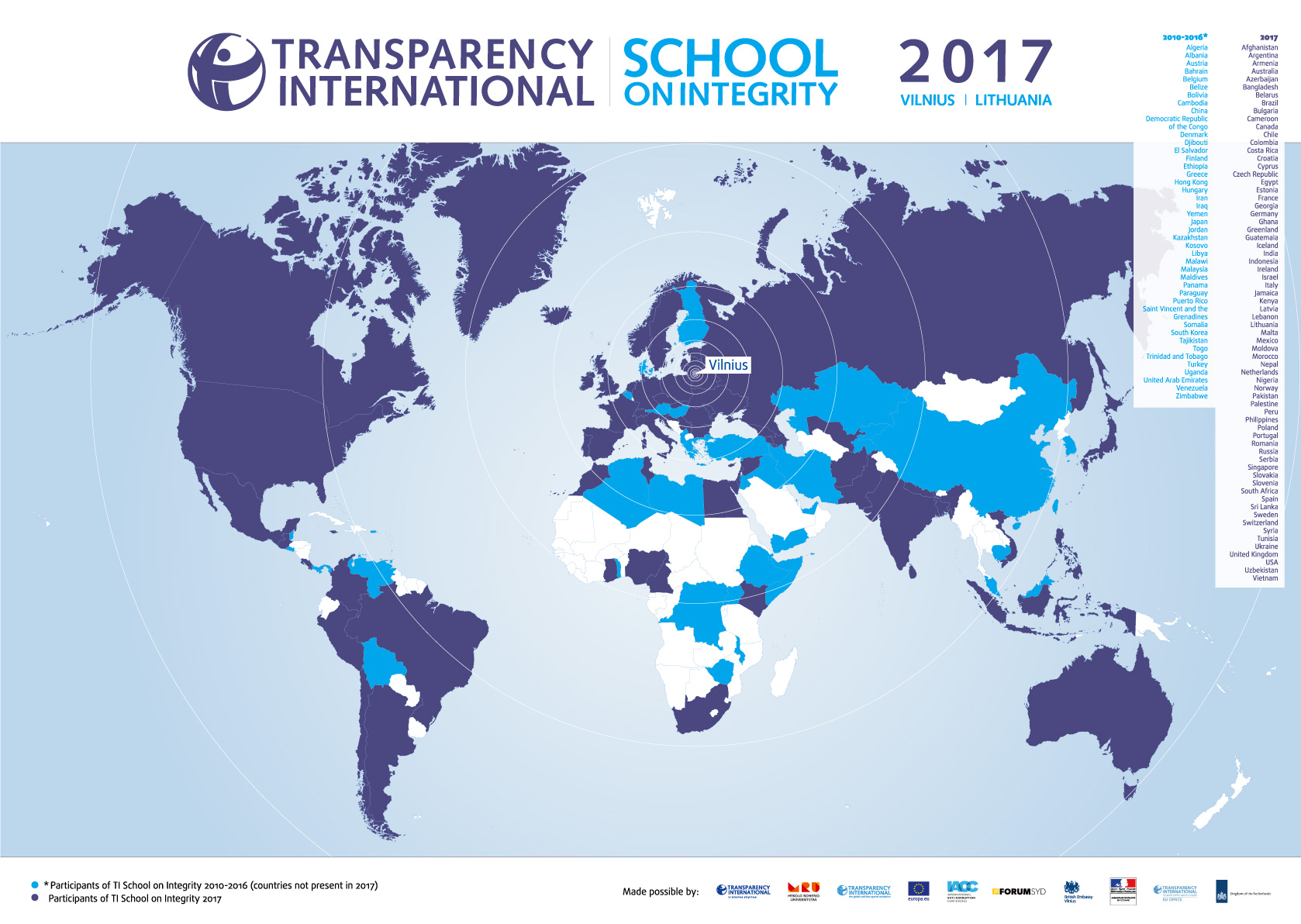 Print
We welcome students, graduates and young professionals from various sectors and do not discriminate youth on any basis. Below are some details about the participants at the Transparency International School on Integrity 2017. Details about participants at TI School on Integrity: 2013 | 2014 | 2015 | 2016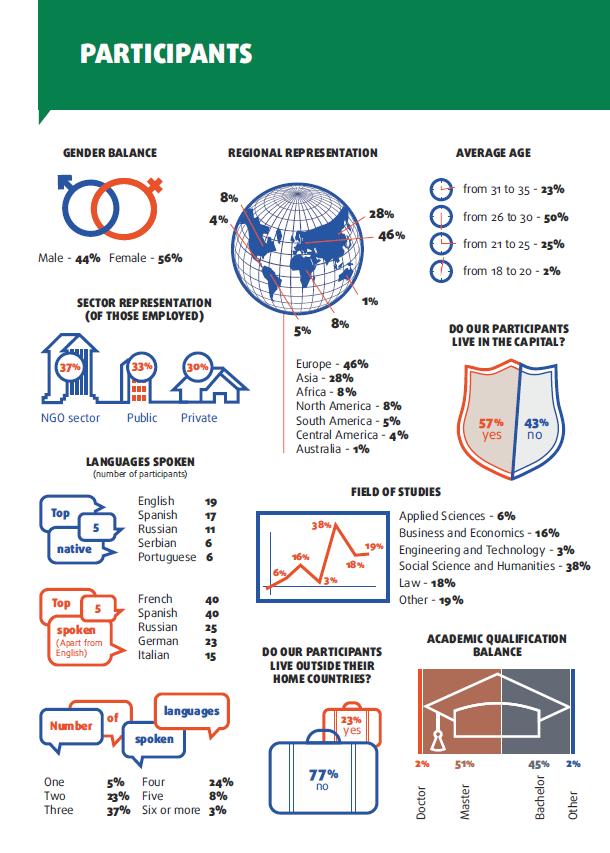 .
.
.
.
.
.
.
.
.
.
.
.
.
.
.
.
.
.
Visas and Insurance
According to Schengen Law, pupils, students and accompanying teachers or lecturers, who undertake trips for the purposes of study or educational training have the right to a visas free of charge. We will assist participants in obtaining their visas. For more information on visas, please visit the website of the Ministry of Foreign Affairs of Lithuania.
Participants are expected to cover their own insurance costs.
We are happy to answer any further questions you may have! Please contact us at admissions@transparencyschool.org,  +370 5 212 69 51 or transparencyschool (skype).