Please find below our answers to some of the frequently asked questions.
In case you have any further questions, please feel free to contact us by email: admissions[at]transparencyschool.org or by phone:  +370 5 212 69 51.
Question (Q): Where will Transparency School 2023 take place?
Answer (A): This year's School will be organized in Vilnius on 26-30 June 2023.
Question (Q): Where do our participants come from?
Answer (A): Since 2010, we have welcomed more than 1600 participants from more than 120 countries worldwide.
__
Q: What kind of background do I need to have?
A: We welcome students, graduates and young professionals from various sectors and do not discriminate youth on any basis. In the picture below you can see some details about the participants of Transparency School 2020. More information about previous editions: 2022 (below) | 2021 | 2020 | 2019 | 2018 | 2017 | 2016 | 2015 | 2014.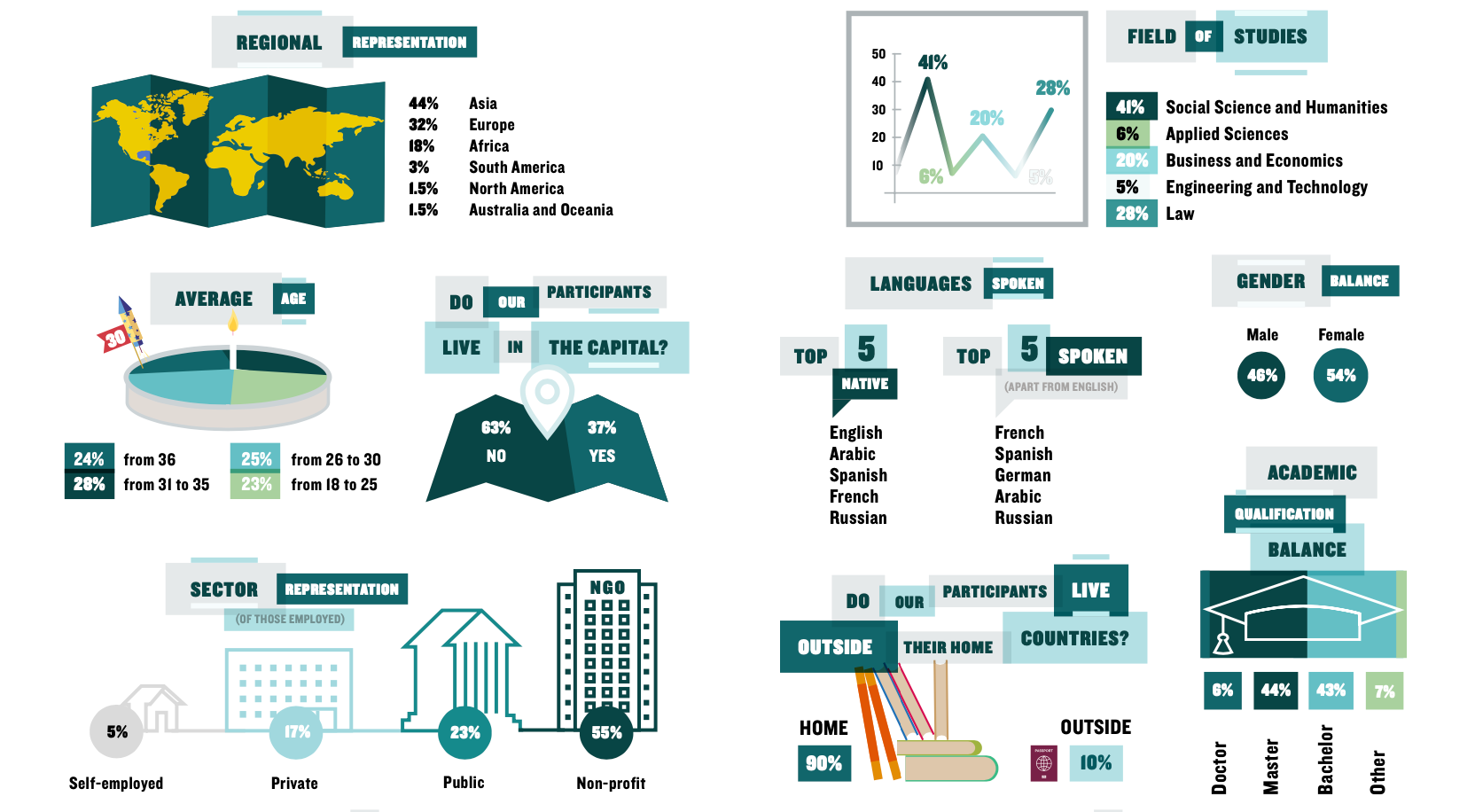 Q: Are there any practical resources I could use?
A: Please find below the transparency and accountability resources tailored to meet your needs: Anticorruption Toolkits

Get busy preventing corruption in your community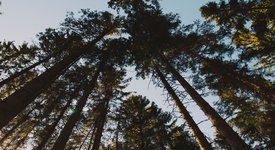 Research

See what the latest Transparency International research has to say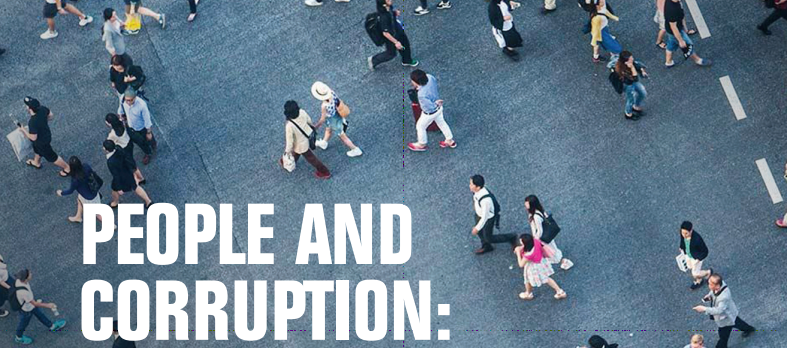 Publications

Connect the dots with the insights on integrity and anticorruption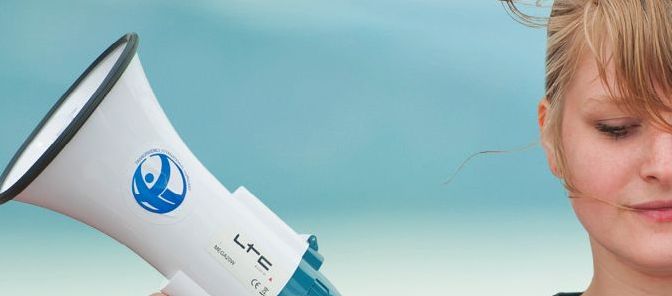 Spread the Word

Tell everyone integrity works!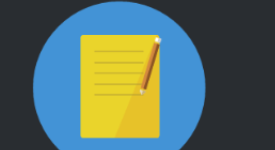 What is Corruption?

How do you define corruption?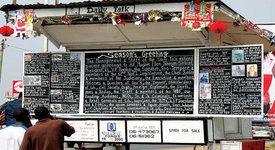 Ambient Accountability

Taking accountability to the next level

___
What our Transparency Schoolers think about the virtual format of the School?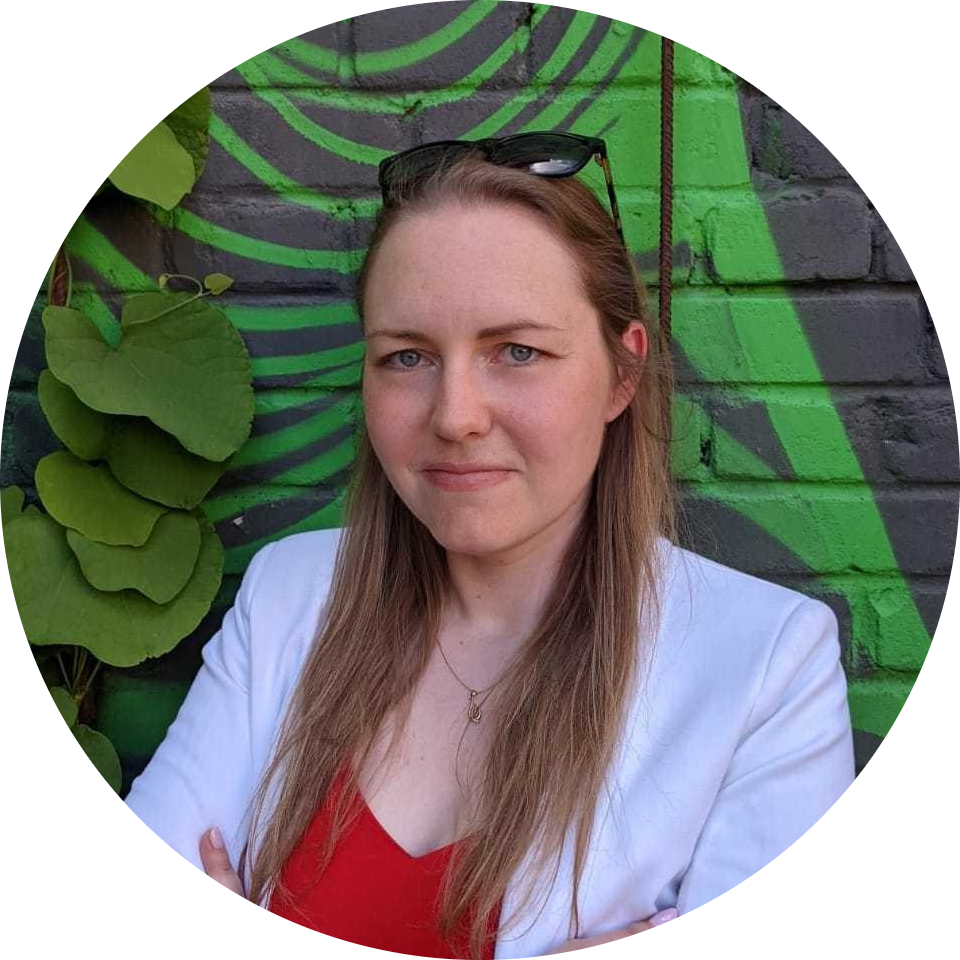 "Transparency School was the event of the summer! There were some truly engaging speakers from around the world and after six days you leave the school feeling empowered. The programme was very versatile, there was a good balance between theoretical and practical knowledge and it gave a good chance for networking with other future leaders. Transparency School is an excellent example of how you can virtually inspire so many people."
Merle Mändmets, Transparency Schooler 2021
"Despite the online format, this year's Transparency School was a truly engaging event. I was pleased to receive cutting-edge insights from leaders in the field and will take these into my own approach to advocacy. I also appreciated the efforts to build networking into the online event."
Transparency Schooler 2020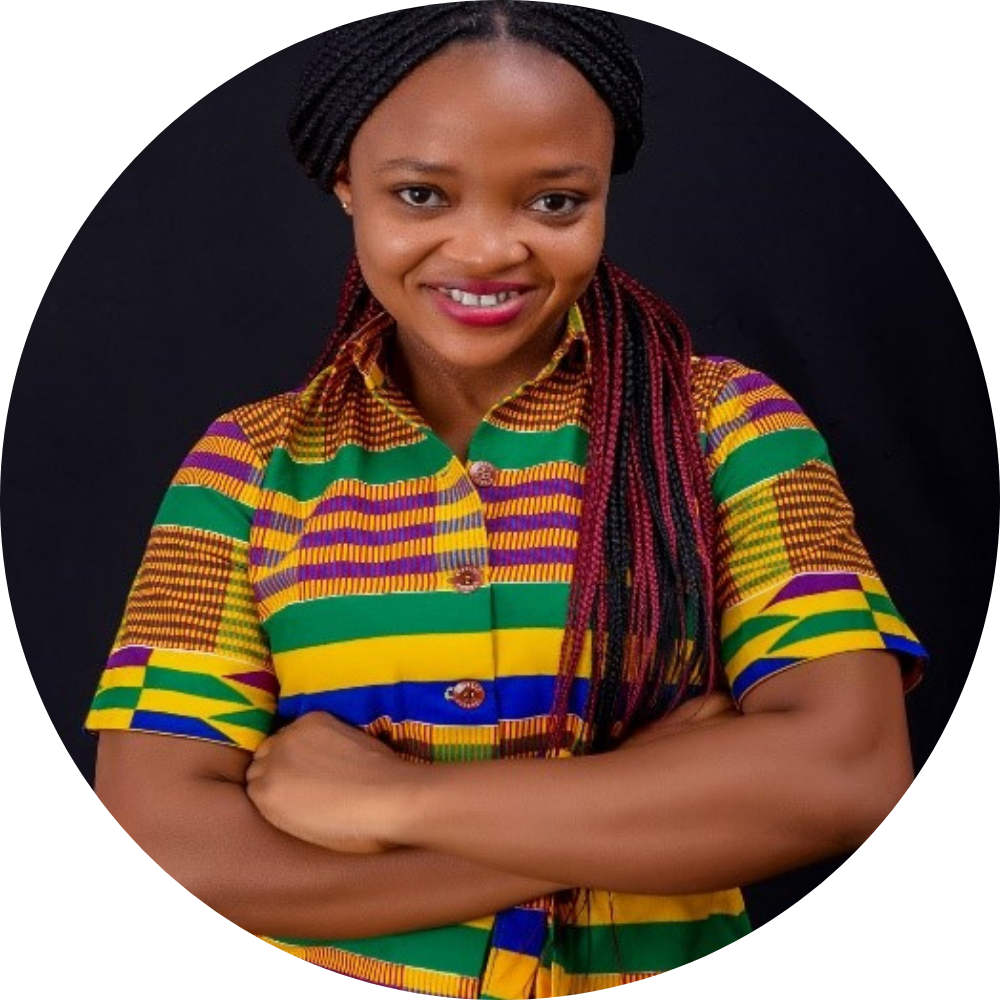 "Alone as individuals, fighting corruption and the ills of society may be next to impossible. But together, we can make some impact. Thanks to Transparency International, Lithuania, we are now part of a network of people from different continents who are working to make a difference in their respective countries."
Caroline Anipah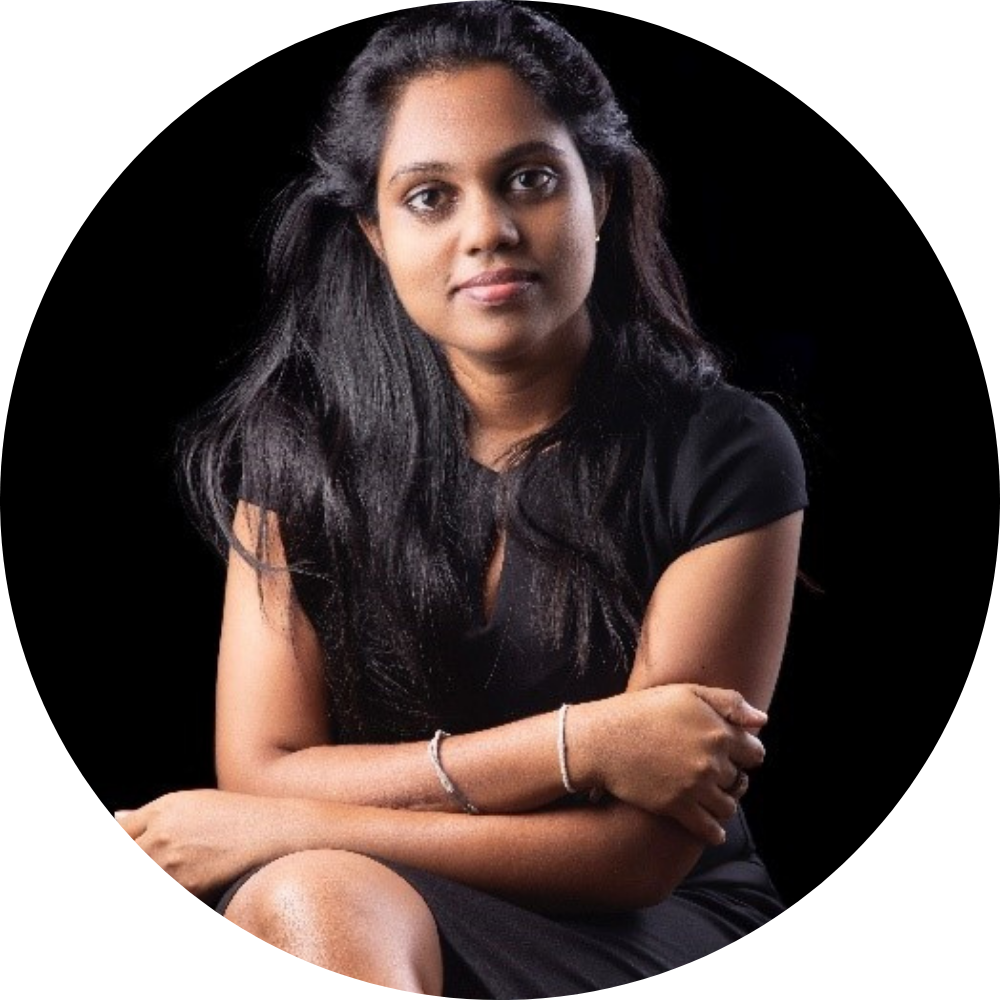 "The best part of the school was the fact that we could share the experiences related to the topics that we discussed. Especially about investigative journalism and anti-corruption mechanism of different countries."
Kankanamalage Chathurangie Janithrika Jayasundara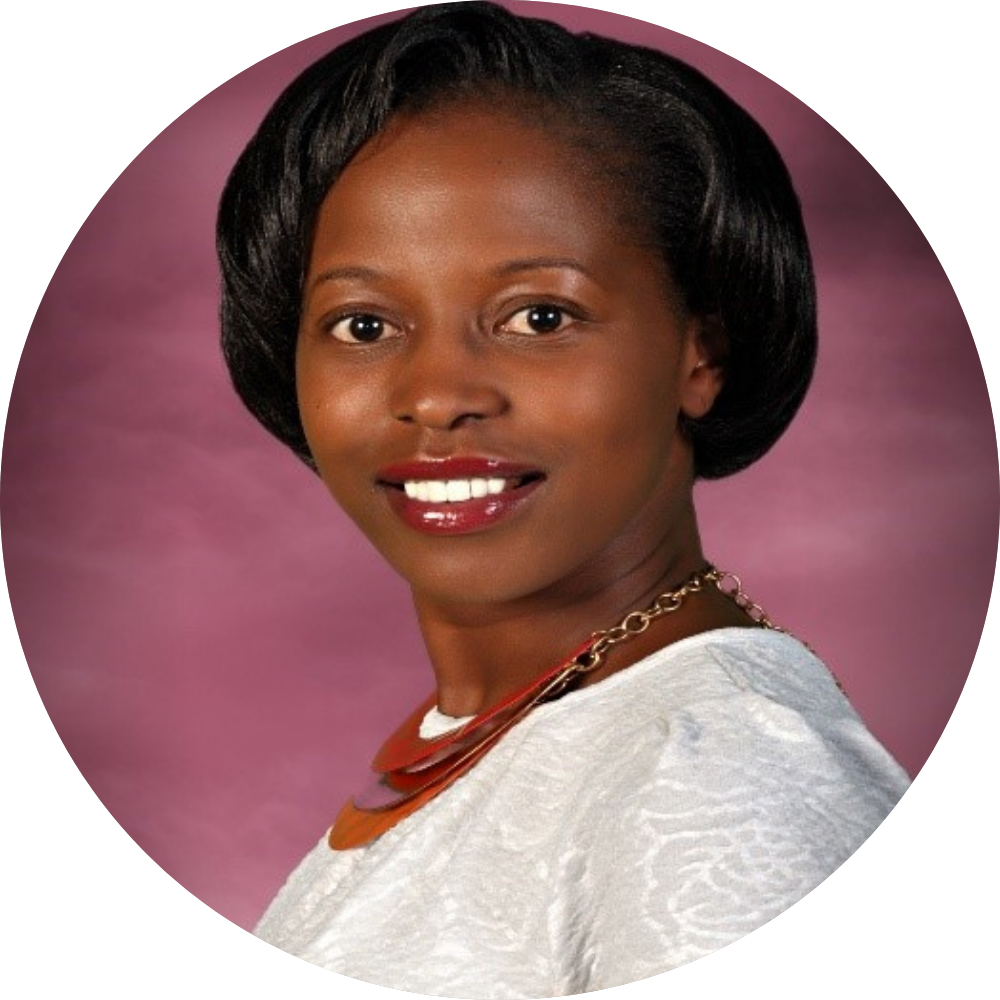 "The school was extraordinary, I was able to learn and share experiences with renowned experts and colleagues in the field of anti-corruption, ethics and integrity. In the wake of the current pandemic it was great to have the focus on the anti-corruption strategies, procurement risks and money laundering. Definitely, I gained knowledge, lessons and will put them in practice."
Vivian Mwende
"TI Lithuanian Chapter created a great atmosphere during the summer school and managed a great performance under the unusual circumstances. All the online sessions were professionally prepared and supervised. In addition, the lectures were very interesting and the invited guests were very authentically and appropriately selected for the topics. I definitely recommend the TI for the future generations and wish you all the best, TI Lithuania!"
Transparency Schooler 2020